Pindar has created a robotic painting system named Zanelle that does everything from mixing paint to algorithmically shaping digital source images. Upwards of 25,000 brush strokes are applied in 12-36 hours to complete a painting. It would appear that Zanelle is intended to be more than a complex plotter, but rather a system that adds its own artisitc aesthetic (with some guidance from Pindar, perhaps). Read on for some pictures of the final paintings, as well as some before-and-after pictures from the neural net pre-processing.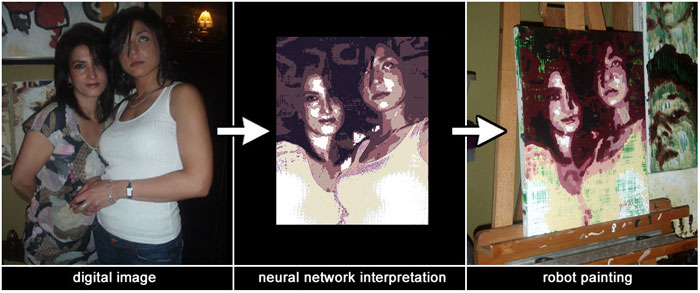 The effect almost seem reminiscent of the
rotoscoping
in the movie 'A Scanner Darkly' and all those Charles Schwab commercials. I wonder how much is from the robotic arm versus the pre-processing algorithms. A question with any robotic artists (musicians, painters, etc) is what role the robot plays… why not just have a speaker or printer?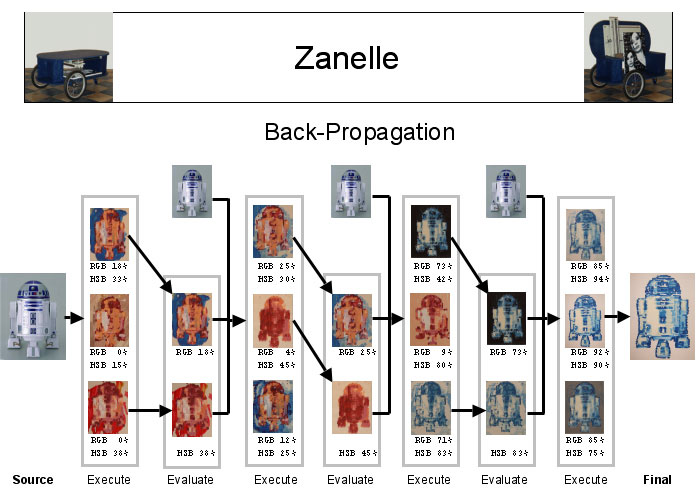 This is from a DC Dork Bot presentation.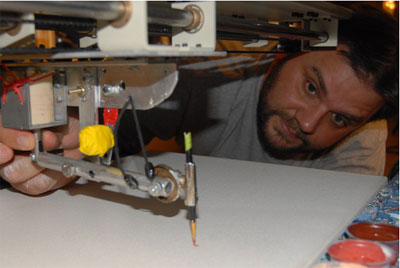 Brushes apparently only last 2-3 paintings before requiring replacement.
Pindar says the next step is to add a camera to give the robot direct feedback from its output.