Description
This tool was designed for embossing (raised decrative markings, typically used in scrap books), but it also works well for soldering.
The air temperature was measured at 324 deg. C (615 deg F). This is good enough for lead-based solder, but may not be sufficient for lead-free due to its higher melting point.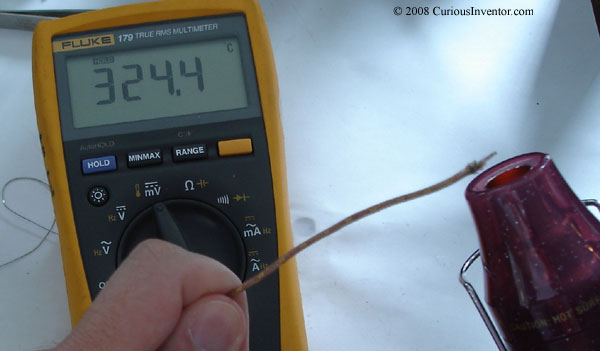 Here we're replacing a QFN (quad flat no-lead) chip that only has connections on its underside, including a heat sink in the middle. It's a small FM radio receiver.