Description
This is a Proto professional 1/4 prick punch made from steel, and is 4.75″ long.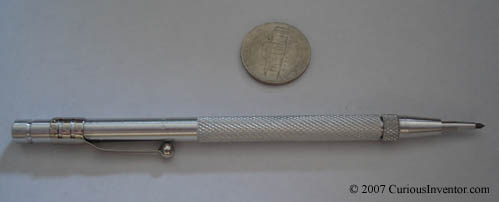 The sharper tip on a prick punch can help to precisely locate a mark. The mark can be used to make further measurements from or enlarged with a center punch for drilling. For instance, a circle could be scribed by placing one end of a divider(compass) in the prick punch dimple. This would be more effective than a center punch hole since the end of the divider would have more room to shift in a center punch dimple. You can see a comparison between a center punch and prick punch below.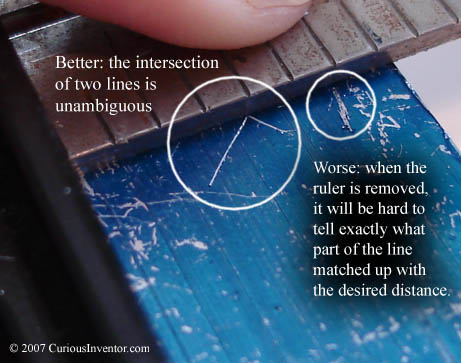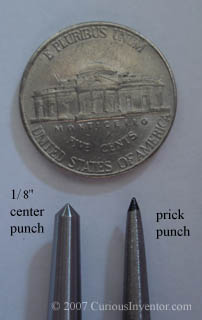 Note: Safety glasses are not overkill when using a punch. Any time hardened metal is struck together there is a decent chance a shard of metal will fly off.