Description
The jaws of this clamp are heat-resistant, open to 2 7/8", and have embedded grooves to help hold circuit boards. For extra stability, it can be secured to a work bench with mounting screws.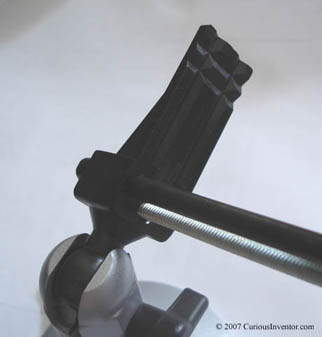 A ball joint allows the clamp to be rotated to almost any angle and locked in place quickly.

Tip: Sometimes it can be easier to hold the work in your hands and clamp the tool. Clamping a small dremel tool is one example of this.